The Muder Ignacia Clinic was officially opened on 11 June 2016 in Soe, West Timor, Nusa Tengara Timur (NTT, Indonesia). Soe is part of the island of Timor, which is less than 700 kilometres across the Timor Sea from Darwin, but a world away from the privilege and easy life of Australia.
The people in West Timor live in poverty, suffer from malnutrition, have limited education and must make do with an under-resourced health system.
Having a baby is a perilous experience, for both mother and child.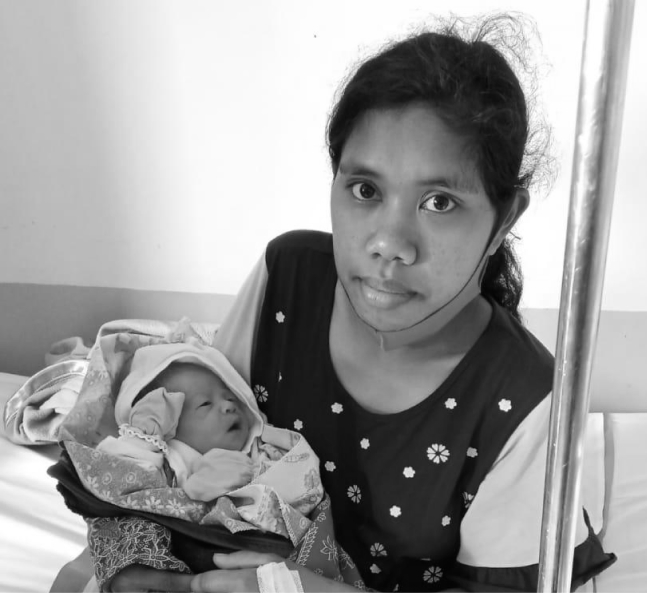 They were rewashing surgical gloves and re-powdering them. Washing out catheter tubes and reusing them. The power would go out and the generator would kick in so the surgeon would have to operate with a head torch. There were squat toilets with mould all over them. Until you experience the conditions, you can't understand the level of poverty.
Sue-Ann O'Rourke
Our practice collaborates with The Flinders Overseas Health Group, a collection of volunteer health professionals across Australia including doctors, nurses, pharmacists and laboratory scientists who give their time and expertise in the Eastern Indonesian province of Nusa Tenggara Timur, which includes West Timor.
We are currently the "Charity of Choice" for the John James Foundation, a foundation of more than 160 specialist Canberra doctors who are focused on improving health outcomes in Canberra and beyond. 100% of the donations to the John James Foundation, on behalf of our patients, are sent to the Muder Ignacia Hospital to build new infrastructure and support the medical teams and general staff.
It made us realise our society is so good. Things we take for granted and are just routine – are certainly not taken for granted there. It's inequality by geography.
Dr David O'Rourke
Get Involved Today
You can get involved by donating to the "One Birth at a Time" sponsorship to the Flinders Overseas Health Group. For a $250 donation, a mother and family could have care for the birth of their child when they might otherwise have none. The $250 donation covers free antenatal clinic visits, a supervised delivery at the hospital and a health pack to take home with the baby. All birth sponsors are contacted by the hospital via email and sent a letter of appreciation, birthing report and photos.
The Hospital plans to increase the maternity bed capacity from 25 to 50 in the near future but more funding is required along with the general maintenance of the hospital. You can also make a general tax-deductible "Make a Donation" to the John James Foundation.
More information about the Muder Ignacia Hospital is available at muderignacia.com
Public and Private patients